…who are ready to create extraordinary lives!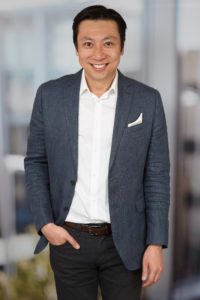 I work with HIGH ACHIEVING, HIGHLY MOTIVATED and HIGHLY COMMITTED executives, professionals, entrepreneurs, leaders, and teams who are passionate about exponential growth in their personal and professional lives. My clients have a proven track record of success, and are ready to take things to the NEXT LEVEL.
Are you a high achiever who knows that you can reach even greater levels of success?
Are you a driven, committed and confident leader who is ready to cut through your bullshit in order to achieve extraordinary results?
ARE YOU POWERFUL, PASSIONATE AND READY TO PUT IN THE WORK TO CREATE THE LIFE YOU TRULY WANT?
"Everyone thinks of changing the world, but no one thinks of changing himself." – Leo Tolstoy
It's not about INFORMATION, it's about TRANSFORMATION. Knowledge is not power, implementing knowledge is power. If you've made it this far, it's not just about acquiring more and more knowledge…it's about finding the courage, passion and discipline to implement that knowledge.
Contact me HERE to sign up for your free POWERFUL COACHING CONVERSATION to gain insight on what is truly possible for you when you commit to being your best self. It may very well be a conversation that you'll remember for the rest of your life.
"I honestly don't know where I'd be in my life and career if it wasn't for Hayden. If you are considering starting your own business, working with Hayden is a must. You won't be sorry. Since working with Hayden, my business has doubled and I know he has to do with that." – Lisa A., Certified Nutritionist & Personal Trainer
"I never realized how powerful having a coach can be. I feel very grateful that I met Hayden, and thankful for all of his support and knowledge. Thanks, Hayden!" – Marc C., Videographer
Coaching
executive • leadership • life • career • academics
adults • teens • entrepreneurs
recent college grads •
Empowering you to take action
toward the life you truly want.